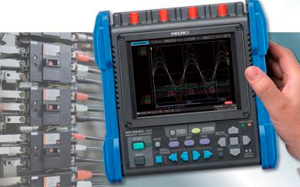 Eureka Esco supplies and installs measuring systems aimed at controlling the customers' usage centers.
MONITORING AND REGISTRATION OF THE MAIN ELECTRIC PARAMETERS:
Network analyzers, current clamp-on meters, multimeters, data logger

Analysis of the phases balance (distribution of the charges on the three phases).

Analysis of the power factor (Rephasing interventions).

Detection of the charges trend (Consumption tracking in F1 F2/3 renges).
MONITORING OF THE THERMAL PARAMETERS:
Infrared thermal cameras

Motor temperatures measurements, switchboards, boliers, heat carrying fluid production etc..  

Hot Spot of photovoltaic modules

Building shell insulation condition

Leaking of pipes insulation
MONITORING OF TECHNICAL LIGHTING PARAMETERS:
MONITORING OF ENVIRONMENTAL PARAMETERS:
Thermometers, anemometers
MONITORING OF THE SOUND LEVEL: