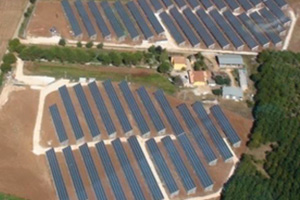 Eureka Esco designs energy plants from renewable sources for its clients, to integrate traditional energy sources. By doing so it lightens up the energy use and diminishes the polluting emissions in the environment.
ENERGY PLANTS FROM RENEWABLE SOURCES
PHOTOVOLTAIC SYSTEMS realized with the inspection of the incentive tariffs request, passing through the planning, the installation, the testing and all the bureaucratic and authorization procedures;
PHOTOVOLTAIC GREENHOUSES with heating system and LED technology lighting**
* MINI-WIND ENERGY PLANTS
Mini-wind energy plants take advantage of the wind resource to produce energy. They are called "mini" to differentiate them from big plants, thanks to their reduced size and simplicity of installation they can be easily fitted on already existing structures. 
Why mini-wind plants? 
Making an excellent economic investment while contributing to make the environment in which we live better? Through the installation of plants which power is up to 60kW you can benefit from a fixed, all inclusive tariff without being enrolled in the register (Which includes both the incentive component and the sale of electricity) for every kWh produced and put in the network. 
Advantages 
It doesn't require fast wind speed 

It is not necessary to find the direction of the dominant wind 

Low landscape impact 

Low maintenance cost 

Accessible and rewarding investment 

Non-invasive installations, which don't compromise the soil function and its intended use 

Possibility of getting regional non-repayable funds 
Installation sites 
Farm hotels, farms, private customers which have the availability of plots of land, even if isolated (They must be close to power lines) , coastline locations and mountain locations for better windiness, small and medium enterprises. 
The wind intensity is measured through its speed ( meters per seconds or kilometers per hour). Eligible locations for mini-wind plants, where the investment can be made, are those starting from 4 to 5 m/s upwards.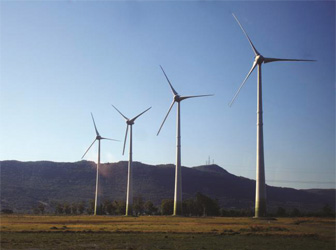 ** PHOTOVOLTAIC GREENHOUSES
Thanks to photovoltaic greenhouses it is possible to benefit from the double agricultural and electrical production.
For any type of cultivation, from flowers to plants and vegetables in pots, EUREKA is able to provide a "turn-key" solution, tailored for the client's specific exigencies, with efficiency results which are always top level performances, for a quick return on the investment.
To increase production in the winter periods or in harsh climates it is possible to match the plant with a cogeneration plant which can provide heating and electricity.
Thanks to the electricity produced, both from the photovoltaic plant and cogeneration, EUREKA greenhouses can include a complete lighting system based on LED technology.
They allow cultivations to grow in the best light conditions, with low energy use;
moreover they don't increase the greenhouse temperature, thus allow a great agricultural production, even in darker places.